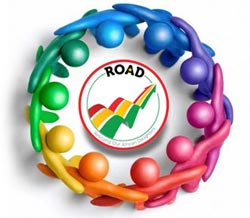 Get up to date on the latest news from our team.


ROAD has a strong board of directors who oversee the charity. The Board is made up of volunteers who do not collect salary.
President and Treasurer: Solange McNeely


Retired social worker previously employed by a family service agency and a school board.



Vice-President: John West


Our late founder's husband, lawyer in Toronto, with the charity since its inception.


Secretary: Marie Comiskey


Lawyer with the Government of Canada.



Board member: Danna Donald


Lawyer in a leading Toronto law firm.



Board member: MaryAnne Girouard


Joined the Board in January 2017. Retired Registered Nurse. Very aware of the charity for years because of her interaction with her late sister-in-law Patricia Girouard.
ROAD was incorporated under the laws of Canada in June of 2005 and was granted charitable status by the Government of Canada in October 2007. The Canada Revenue Agency registration number is 832467278RR0001.