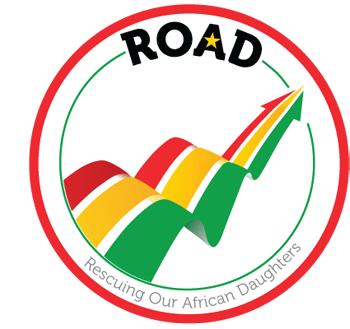 Rescuing Our African Daughters (ROAD) is a charity providing support, education and security for teenage girls in one of the poorest regions in the world, Burkina Faso, West Africa. More specifically ROAD assists teenage girls who are fleeing their homes in an attempt to avoid forced polygamous marriages.  
ROAD has been and continues to be a leading force in making real change possible for teenage girls who are challenged with:
forced polygamous marriages 

inequality or denial of basic human rights due to their gender 

poverty 

violence in the form of sexual, mental, physical abuse and in many cases genital mutilation 

denial of education or lack of funds required to pay for school expenses 

teenage pregnancies 

increased risk of disease and infections (HIV/AIDS) 

limited or no access to clean water 

child labour 

restrictions of movement or availability of essential resources and support 

limited or no access to medical care.
One of the most tangible examples of ROAD's accomplishments has been the direct support to Ste Bernadette Centre. Ste Bernadette Centre is a safe haven for teenage girls seeking refuge from abusive and oppressive tribal practices. It provides shelter, basic necessities, education, medical care and security to any girl, regardless of religious affiliation.
ROAD's efforts have led to a general improvement in the welfare of resident teenage girls at Ste Bernadette Centre. Specific examples of ROAD's achievements include providing Ste Bernadette Centre with the means to:
contribute towards the salaries of teachers at Ste Bernadette Middle School